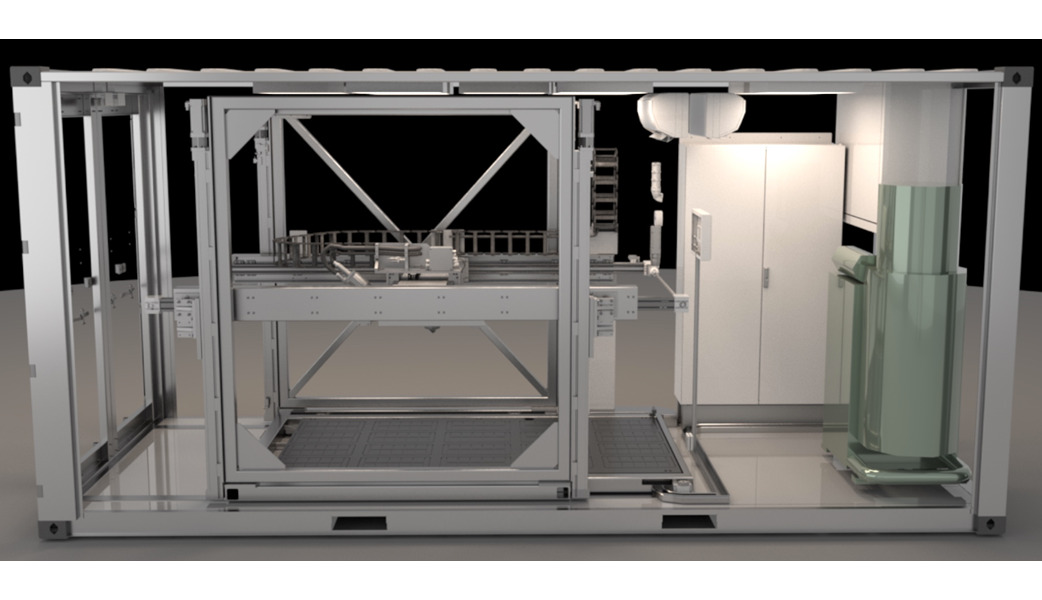 This article discusses about 3D printers using recycled plastics as the material. There are more emphasis are placed on sustainable sources and recycling, so it is necessary to take a closer look at the options available. Most synthetic plastic are non-biodegradable and non-compostable.
Overview
Current options for 3D printers using recycled plastics are:
1) Use recycled plastic pellets to extrude 3d filaments which are used for 3d printing.
2) For raw plastic, an additional step is required to cut and grind the plastic into smaller bits before extruding to 3d filaments.
3) Directly use recycled plastic for 3d printing in the FGF (Fused Granular Fabrication) method. It actually includes an extrusion step, but instead of producing 3d filaments in roll, the molten plastic is used to build the model directly.
The product is formed on a build platform [5]. Plastic granules are supplied to a vertical extrusion screw [2] that rotates, heats up and presses the granules down to form a molten homogeneous plastic mass. The mass is pressed through an exchangeable nozzle [4], where the flow is controlled by the nozzle diameter. Larger diameters deliver higher building speeds but poorer surface finish and vice versa.
The mass is deposited through the nozzle at constant speed, and a layer of the CAD model is built up. After each layer, the build platform is lowered, and the next layer is added. If necessary, a supporting structure [6] is also printed to allow overhangs. (source: manufacturing guide)
Colossus
In 2018, a Belgium company Colossus NV introduced a large scale industrial, transportable 3D printer with the following specifications:
| | |
| --- | --- |
| Build Size (LxWxH) | ~ 2.67 x 1 x 1.5m |
| Speed | ~ 15kg per hour |
| Print Volume | ~ 4m cube |
| Usable Material | Recycled PET (rPET), Recycled PP (rPP) Pellets |
| Price (Indicative) | > $400,000 |
Unlike the smaller sized 3D Printers that use rolled filaments, the Colossus uses the Fused Granular Fabrication (FGF) system that allows it to use recycled pellets directly to extrude and then 3D Print. The company had partnered with Mitsubishi Chemical to test the material used, and the material rPET and rPP were specified as approved. 
According to the website, Colossus Mk I is already sold out, and the company is currently developing the Mk II with a higher goal of being faster, and bigger than the Mk I. If the development goes on smoothly as they had planned, the new machine should be ready by end 2020.
What is great about this machine is not just the size but the FGF method that uses recycled material from pellets to 3d Print. It is easier to get recycled plastic pellets which are also used in other manufacturing systems, including extrusion, casting, etc.
BLB – The Box
Further research shows that there are established producers such as BLB Industries, who supplies FGF 3d printers in build size as large as 2 x 2 x 1.5m (L x W x H). They called their machine "The Box", currently 3 standard sizes but they also accept custom build. The print speed is 600mm/s with accuracy of up to 0.001mm. Max weight of printed item is 1 tonne.
The specifications are impressive for high precision printing, but please check out the latest specifications at their website.
The approved materials for use for "The Box" are way more than Colossus's, but do not include recycled pallets at this time (see below).
Other FGF 3d Printer Suppliers
Gigabox X  is also producing the FGF 3d printer and you can find out more at their kickstarter page here.
Traditional 3d Printers for Recycled Material
For traditional 3d printers using filament rolls,
Filamentive is a UK company founded in 2015 by Ravi Toor, focuses on ready-made 3d printing filaments made from recycled material where possible without compromising quality.
On the other hand, there are enthusiasts in the 3D printing community who have been inventing smaller prototype machine to grind recycled material, extrude, and produce 3D printing filaments which can be used on traditional 3D printers. This will be a review topic for another new article.
Related Links