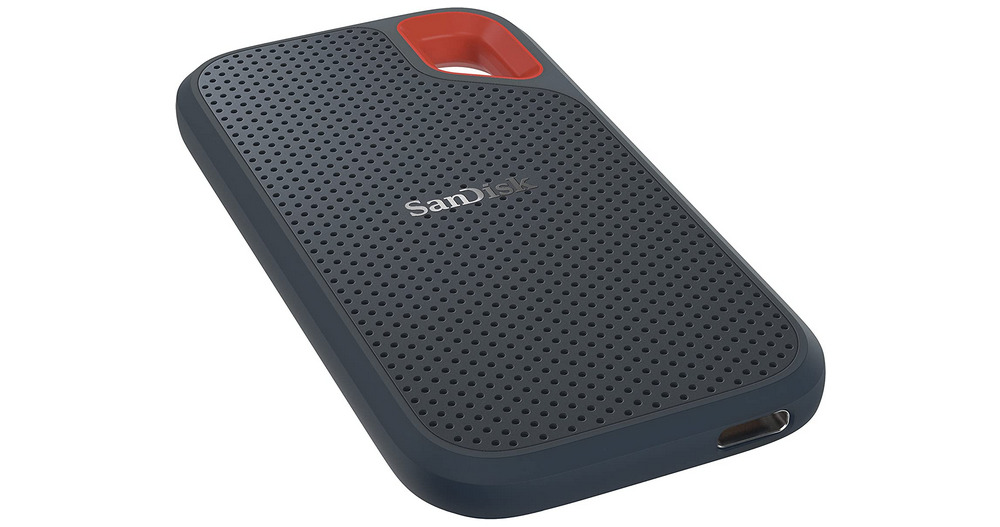 The time to convert all our mobile hard disk drive (mechanical HDD) with solid state drive (SSD) has come.
Advantages of SSD
The SSD is much smaller and lighter, and the fact that it uses solid state memory chips mean that it will not get damaged as easily as a mobile mechanical drive. Unlike the earlier SSD which comes in standard 2.5″ size to match traditional mobile HDD size, the newer M.2 NVMe SSD is a PCB. This allows notebooks to get ultra-thin and lightweight, and we are likely to see SSD replacing the USB-A thumbdrive in future.
Bearing in mind that the hard disk is a critical piece of hardware which holds all your data. As such, we recommend not to go cheap but buy from reputable brand such as this 970 EVO or PRO from Samsung.
Mobile SSD Sizes
The following table compares the sizes of mobile SSD that is available at the time of writing, and lists the approximate dimensions extracted from the supplier's website.
| | | | | | |
| --- | --- | --- | --- | --- | --- |
| Brand | Length | Width | Depth | Weight | Remarks |
| Samsung T5 | 74mm | 57.3mm | 10.5mm | 51grams | Metallic body, 2m shock resist, 540MB/s, USB3.1 Gen2(Type C), Nand. |
| SanDisk | 96.2mm | 49.55mm | 8.85mm | 38.9grams | IP55, 2m shock resist, 550MB/s, USB3.1 Gen2 (Type C). |
| Western Digital | 90mm | 45mm | 10mm |   | 2m shock resist, 540MB/s, USB3.1 Gen2 (Type C). |
| Seagate | 94mm | 79mm | 9mm | 82grams | Shock resistant, 540MB/s, USB3.0 (Type C). |
Samsung SSD T5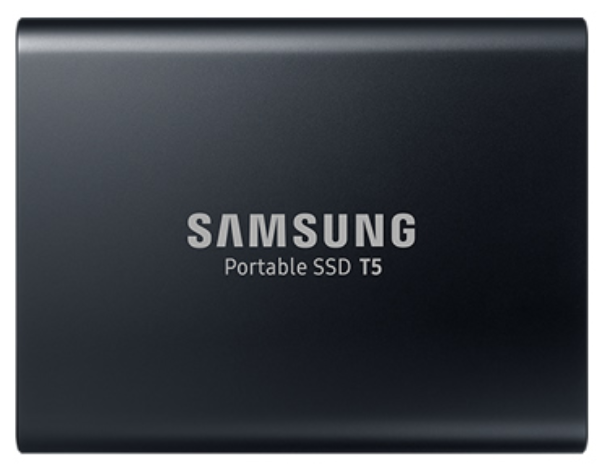 At this time of writing, Samsung T5 SSD is the most expensive of the 4 brands, however, it has the shortest length. However, don't take our word for it. There is nothing much to discuss about the design here except the size, so just find the size that you like at the right price. The price is very competitive among players and they are always adjusted lower every quarter.
SanDisk Portable SSD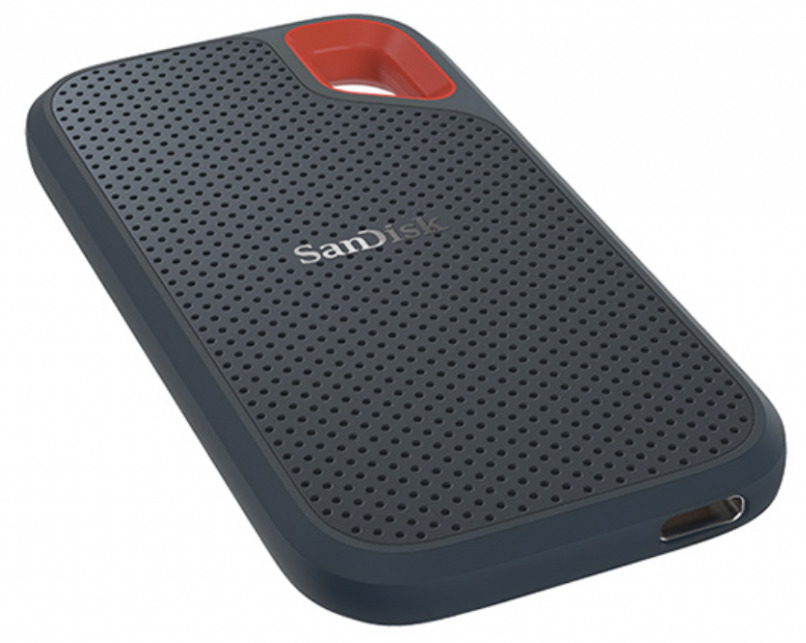 his is our preferred choice for several reasons.
Thinnest at 8.85mm, means it is close the the thickness of some of the most advanced mobile phones. It will fit well into the pocket without causing discomfort just like the phones.
Although it is longest than the rest, but it will not affect fitting into pockets. Again, this is the same as the mobile phones where thickness matters more than the length – as long as it is not excessively long. Moreover, the additional length provides a robust ring to hook-up to key chains.
It appears to be the only option that meets IP55 requirement, which means it has protection from limited dust, water spray, etc.
Interestingly, it is the only one that specifies a speed of 550 MB/s, and extra 10MB/s over the rest. However, we will not consider this as an advantage as the speed is affected by several other factors.
Seagate Fast SSD
The Seagate Fast SSD is the largest among the 4 compared. Although it is almost as thin as the SanDisk SSD, it does not have any IP55 qualification. Seagate has been a specialised HDD manufacturer for more than 20 years.
WD My Passport SSD
Assuming SanDisk's option do not exist, this model would be a good choice in terms of size. However, we could not find any information about its weight, even after checking the official website.
Conclusion
SanDisk SSD appears to be the better choice considering the thickness, weight and IP55 qualifications. Currently, SSD prices remain quite high and there are only 2TB max. in the market today. We would prefer to wait till the end of 2019 before shopping for one.