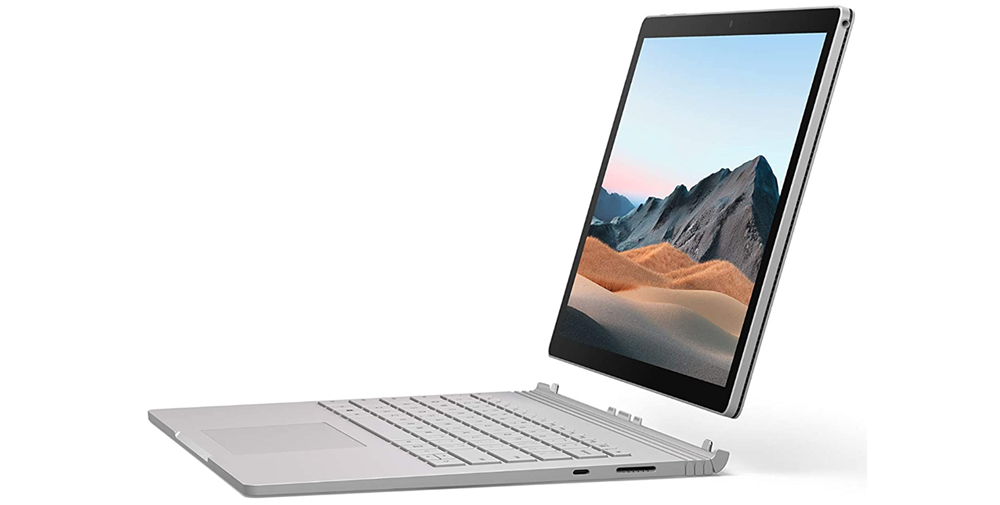 For some of us, we prefer to have a real 2-in-1 notebook (and tablet), which means the screen and keyboard can be separated.
There are basically 4 types:
1) Tablet with back stand and detachable keyboard as cover (Surface Pro)
2) Notebook with detachable screen to be used as handheld tablet (Surface Book)
3) "2-in-1" notebook to be used as a normal notebook and desktop tablet stand by turning the keyboards backwards. (HP 360, Lenovo Yoga, etc)
4) Tablets without back stand. Just a tablet (IPad, Galaxy Tab)

After reviewing all of the above, we feel that none of them is truly an "all-in-one".

The current "convertible" 2-in-1 with non-detachable keyboard or screen, allows you to bend the keyboard backwards so that it becomes a stand for the screen becomes like a tablet. An example is the HP Elite Firefly as shown below in the desktop tablet mode.
However, there are times when we like to hold it in our hand like a book. for sketching in outdoor, or passing it around to show a document on the screen. The keyboard is not required in such handheld tablet mode. This is also the preferred mode to use on the lap.
Ideally, we feel that systems from Microsoft has the right design. Surface Pro always have a detachable type cover.
However, the back of the surface pro requires the stand, which works similarly as the 2-in-1 converter notebook. In order for a "tablet" to stand on a flat surface, without the keyboard blocking its way, it always need a stand at the back.
So in the case of Microsoft Surface Pro 3, the screen is also detachable from the keyboard, but it cannot sit in the desktop tablet mode like the photo shown above.
Ultimately, the ideal tablet or 2-in-1 convertible notebook should have the following features:
Detachable screen (tablet) with back stand. This will be same as Surface Pro 7
When screen is attached to the keyboard, it should be supported by a hinge on the keyboard, instead of still relying on the back stand. Otherwise, a keyboard with back stand takes up more space on the desktop.
Summary
So the ideal "All-in-One" should be this design, which is exactly the same as Microsoft Surface Book 3, but the Tablet must include the back stand like the Surface Pro.
Ideally the system should be using Intel i7 CPU with 2 USB-C, 1 USB-A ports, 1 HDMI and 1 SD Card port.
The overall target weight should be no more than 1.3kg. The tablet and keyboard should weigh no more than 650 grams each.