Are you confused by what is a headphone, earphone or earbuds? We researched Wikipedia and the classic audio giant such as Sony (Japan, founded 1946) and Sennheiser (Germany, founded 1945) to understand how they classify the audio devices worn around the head and ears.
Headphones[tie_index]Headphones[/tie_index]
The headphone was where it all started, and as of 2021, both companies still use the "Headphone" as the master category encompassing every other sub-category covering headband, headset, earphones, earbuds, regardless if they are wireless or wired, or designed for the studio.
The form factor does not matter but what matters here is that we finally get to understand the proper term to call such devices "headphones".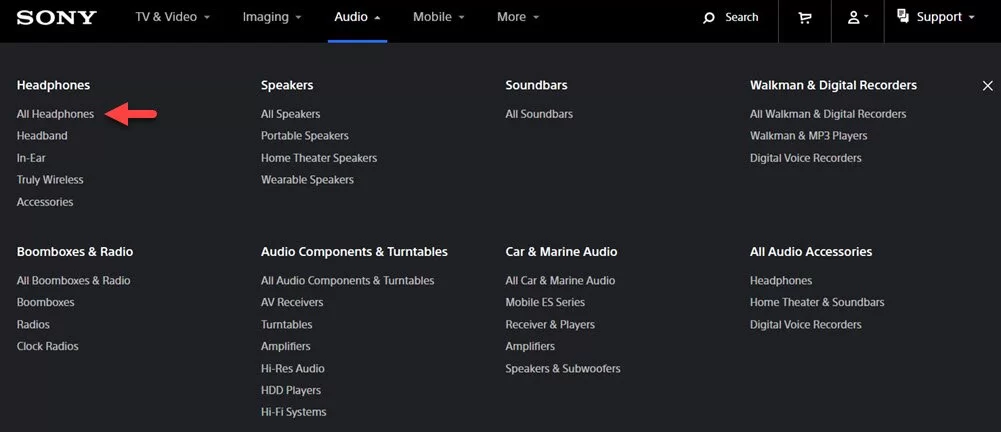 In general, the headphone refers to any small speaker driver that is placed directly on or near to our ears.
Due to the size of the speaker driver, the entire unit has to be attached around the head by any means as long as it keeps the speaker driver in place. This is why it makes sense to call it a headphone as in "head" "phone".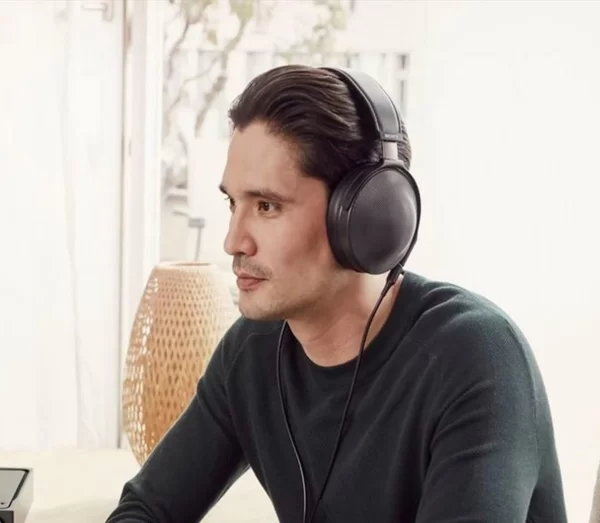 Sony called the classic headphone a "headband" to differentiate it from the generic headphone. Then again, there are many variations of the headphone, for example:
Over-Ear Headphones[tie_index]Over-Ear Headphones[/tie_index]
Over-Ear headphones have cushioned ring that rests around the ears and hence act as a cup in the left diagram below. The advantage is better sealing and sound quality theoretically due to a larger sound driver. Most users may prefer to use headsets at home or in the office as headphones are best for sound quality and noise suppression. Over-ear headphones are considered too "big" for daily commuting and the majority of the users would prefer earbuds due to their size and weight. Another disadvantage of over-ear headphones is that some users may find the ears "warm" after prolonged hours of use.
On-Ear Headphones[tie_index]On-Ear Headphones[/tie_index]
On-Ear headphones are placed directly on the earlobes as shown in the right diagram below. It is generally smaller, lighter and hence more portable if they are designed to be foldable. One disadvantage of On-ear headphone is that the user may find the pressing against the earlobes uncomfortable after prolonged use, in addition to feeling "warm" like the over-ear headset.
Closed or Open-Back Design[tie_index]Close or Open Back Design[/tie_index]
In general closed-back headphones have a fully sealed casing to block external sound (and air) from reaching the ear. The casing for open-back headphones are not fully sealed and some air may be allowed to flow in. Most headphones are designed with closed-back, as users can select "hear through" if they need to hear the external sound without taking off the headphone.
Wired or wireless headphones[tie_index]Wired or wireless headphones[/tie_index]
Wireless audio devices become a norm whether it is a portable mini-speaker, headphone, earphone or earbud. More electronics including Bluetooth are focusing on low energy and energy efficiency, while lithium-ion and lithium polymer batteries are becoming a norm for most portable devices. Some devices such as keyboards, mouse and stylus still use single-use batteries, but such designs are rare for audio devices.
Other Variations

Over the head or behind head: Most headphones are worn over the head while some go behind the head.
Headset: This headphone comes with a microphone boom.
There are so many variations depending on the brand and seller because an informative item name will help in marketing. Depending on popularity, some of these eventually became a category of their own for marketing purposes, albeit they are still a sub-category under the "Headphone".
Earphones[tie_index]Earphones[/tie_index]
Subsequently, there was another sub-category called the earphones where a smaller, mini speaker driver is placed either at the outer ear concha or inside the ear canal.
It makes sense to separate out this sub-category from the main "headphone" category because the speaker driver is not worn "over the head". This is not a "headphone" anymore, and it makes sense to call it the "earphone" because it no longer requires any support on the head to keep it in place.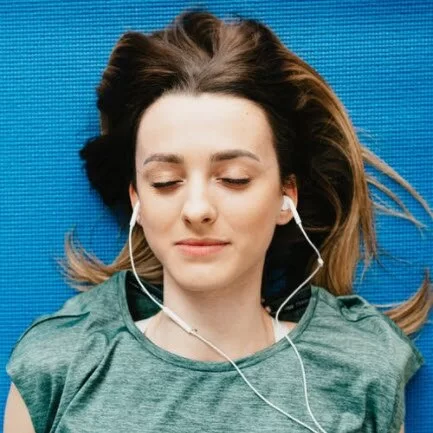 Just like the headphones, there are many variations of the earphones, for example:
In-Ear: This headphone comes with a microphone boom.
Behind-the-neck: The earphones are joined by wires or a flexible arm that goes behind the neck.
Neckband: Another term for earphones supported by a flexible arm or band around the neck.
Ear Hook: The earphones come with a hook to secure the earphone over the ears for sports activities.
Wired or wireless: The term wireless means that it does not have any wire connected to the audio playing device, but there could still be a wire or arm between the left and right earphones.
True wireless (TW): In the case when there is completely no wire, even between the two earphones, it is called "true wireless". In recent years, such true wireless design has been called "earbuds" by some popular manufacturers such as JBL and Jabra. This is discussed in the next section under Earbuds.
Likewise, there are many variations beyond the scope of this article, and since this is the "middle category" between the bigger headphones and smaller earbuds, there are some overlaps. For example, true wireless earphones are also called earbuds, and some manufacturers also use the call the earphone and headphone loosely.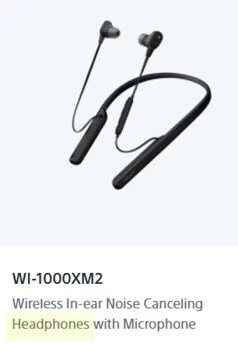 Some brands like Apple just use their own proprietary name like "Airpods" for their earphones. If you search their Airpods page, there is zero mention of "headphone", "earphone" or "earbuds". They are simply Airpods.
Earbuds[tie_index]Earbuds[/tie_index]
The earbuds refer to just the two left and right mini speaker drivers without any wires between them or any audio device. Latest technology development enables the earbuds to be powered with a built-in battery, WiFi, microphones and features noise cancellation.
To be crystal clear, some called this the True Wireless (TW) earphones or earbuds, and they refer to the same. We opine that the earbud is a sub-category of the earphone.
Manufacturers are reducing the size of the earbuds while increasing their battery life and adding new features such as beamforming microphones with feedback and feedforward ANC (active noise cancellation), bone conduction sensor, and touch sensors.
In particular, the battery life has improved from 3 hours from the first versions to 8 hours per charge in the latest versions.
Portability means that the device is subjected to a harsh outdoor environment, whether for sports or not. The latest earbuds are getting certified IP Rating for dust and waterproof against water, rain and sweat.
In fact, TW design became so popular that Sony finally decided to change the naming of new TW devices as "earbuds". Below is
WF-1000XM4: Industry Leading Noise Canceling Truly Wireless Earbuds
WF-1000XM3: Truly Wireless In-ear Noise Canceling Headphones with Microphone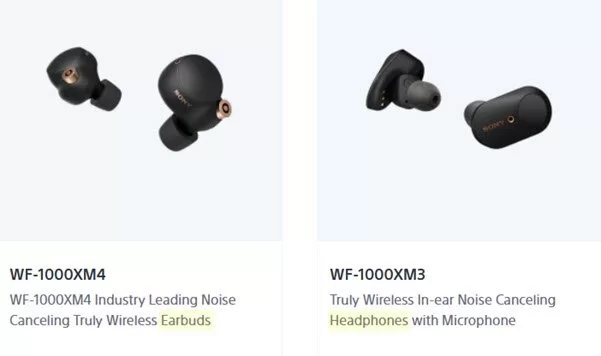 Sennheiser full embraces the True Wireless Earbuds as a new sub-category of the headphone and has a full page dedicated to this design.
Conclusion
The "headphone' is the generic term for speaker drivers designed to place at the ear, but it will be clearer if the device is named according to their sub-category. This enables the buyer to find the right product easier by sieving them according to the name, before zooming for a more detailed review.
For example, the True Wireless earbud can also be called wireless earphones or headphones, because it is a subcategory of the two.
This is not true vice versa, as a wireless earphone or headphone does not always refer to the True Wireless earbud.