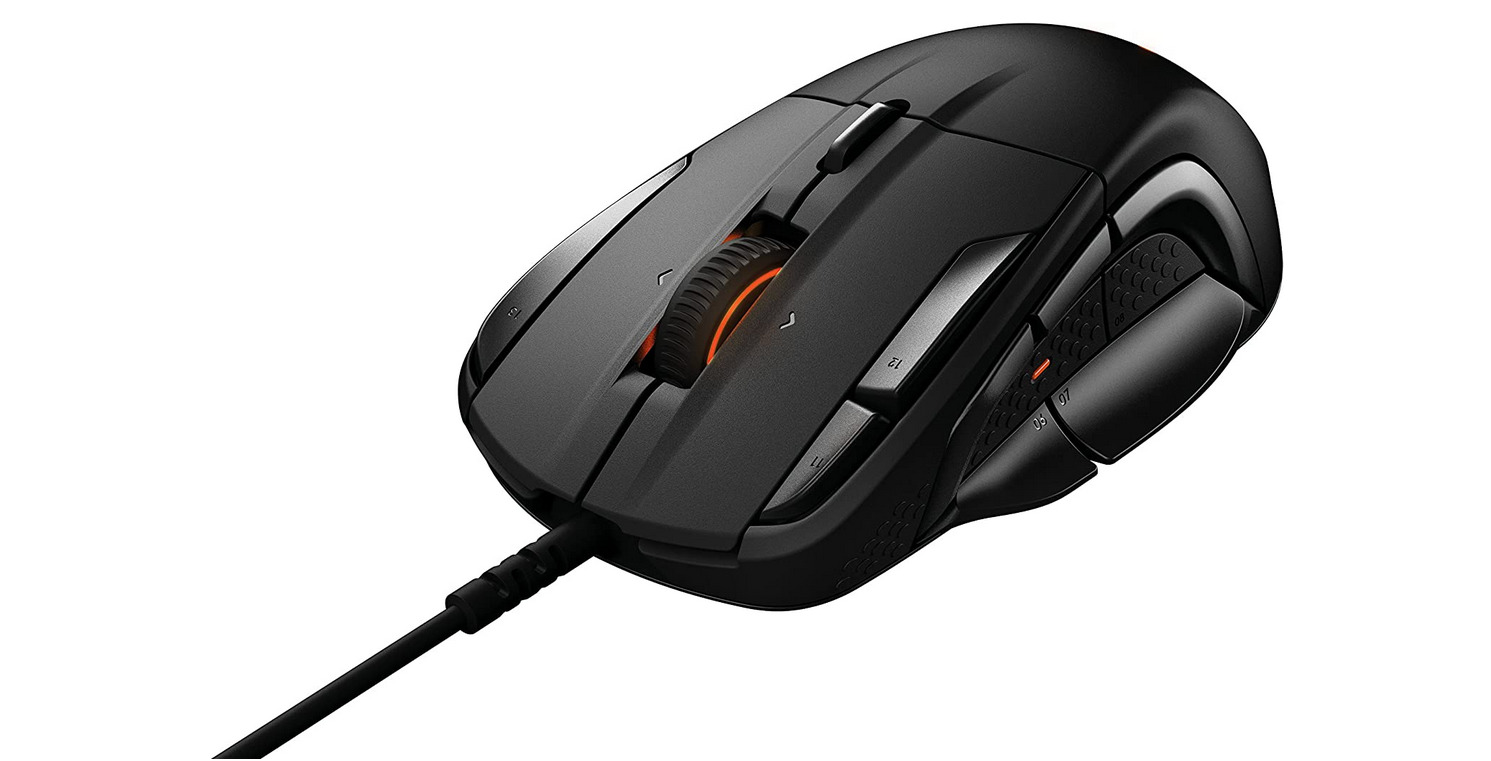 Overview
If I only need one mouse for all scenario – work and game, the Steel Series Rival 500 remains as my top favorite that matches the Logitech G604 for MMO, FPS games and also productivity. It is fully-customizable with 15-programmable fast-click buttons, and is designed for all palm, claw, and fingertip grip style. 
Similarity
Similarity between G604 and Rival 500
1) Both have 15 programmable buttons
2) Both have 6 side buttons
3) Both have 2 side buttons on Left Mouse Button (LMB)
4) Max Resolution 16,000 DPI
Differences
Key differences between G604 and Rival 500
| | |
| --- | --- |
| G604 | Rival 500 |
| Wireless & Bluetooth only | Wired only |
| No side button on RMB | One side button on RMB |
| Change wheel to smooth or clicky | Wheel only has clicky scroll |
| Hero 16K Optical Sensor | Pixart 3360 Optical Sensor |
| Max Speed >400 IPS | Max Speed 300 IPS |
Design Critique

One of the main reasons we like the Rival 500 better is the side button on the RMB. However, this button as well as the 2 side buttons for the LMB feels quite hard to press. Playing for an hour feels like a gym training session for your fingers. You can pose and share the "biceps" on your fingers soon…

The G604 is buttons are just right. Steel Series should try to use the G604 as a benchmark for the button pressure in the next version of Rival 500. Whereas, Logitech should learn from the Rival 500 by adding the side button on the RMB. 
Another reason that all the mouse from other manufacturers lose to Logitech's is the option to select between clicky and smooth scroll. Every time I use a non-Logitech mouse, that is the first thing that I notice immediately. 
The 6 side buttons are much larger than G604, and it works by using rotate/slide/flick the thumb towards the 5 buttons while it remains in the center position to support the grip anytime. The tip of the thumb rests on the 6th button – this is the only one that is directly press on. This man-machine-interface is carefully studied and works fine, except for the bottom front button which is harder to flick without accidentally pressing the larger lower rear button. They also included a switch to disable the 2 bottom buttons, which we find unnecessary but some users may need it.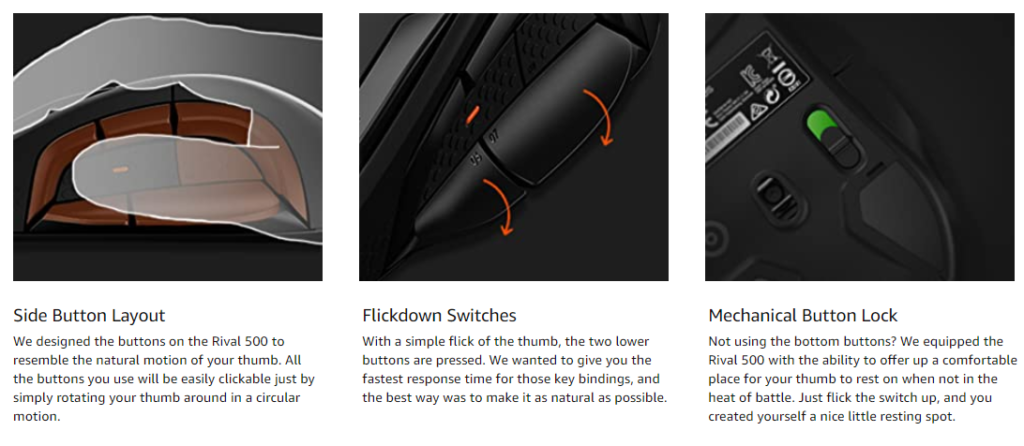 Another interesting feature of the Steel Series is the Tactile Alert (vibrations) which is customizable.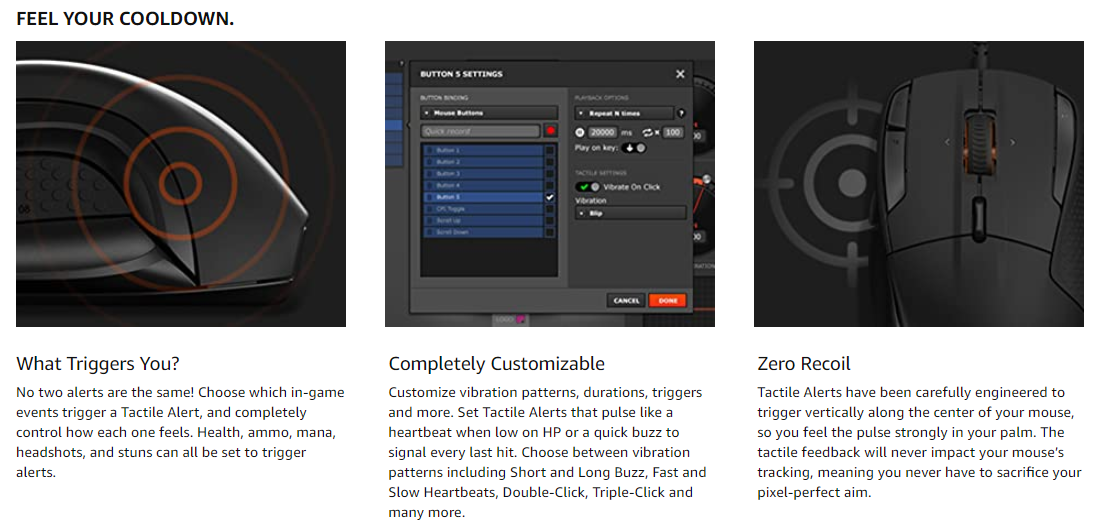 Summary
To sum it up, we are recommending this mouse because as we are using it ourselves. We share the good and bad points, but overall we are still happy with it. There is no perfect mouse yet, so you just have to figure out if this is best for you. 

For Steel Series, we hope to see in Rival 500 version 2:
1) Wireless connections with good battery life
2) Clicky and smooth scroll selection
3) Softer side buttons at the top. The press should easy, but crispy and not mushy, or simply try out G604 buttons