The ELEGOO Jupiter: 12.8″ 6K Mono MSLA 3D Printer campaign is currently ongoing at Kickstarter, and the number of backers supporting the project is impressive. In this review, we will go through the design and check out the attractive features that attracted so many backers.
Below is the current score:
| | |
| --- | --- |
| | ELEGOO Campaign |
| Target Goal | $100,000 |
| Pledged | $3,264,791 |
| Backers | 3,503 |
| Exceeded Goal By | 32.6 times (3,260%) |
| Current Status | 28 days to go |
Advantages
1. Large Build Volume With Low Cost
The Elegoo Jupiter is a large format printer with a build volume of 227 x 156 x 300mm (10.9 x 6.1 x 11.8″) or 0.1 m3, and the starting price of $600 for Super Early Birds has been completely sold out. Those who missed the first boat can catch the next reward called the Kickstarter Special with a price of $740, with 342 units left out of 2,000. The normal MSRP price is $1,300, so the Kickstarter price saves about 40%.
2. High Resolution 12.8″ 6K LCD Screen
The LCD mask has a high pixel density that enables it to build high-resolution 3D models. This is important for projects with high precision requirements.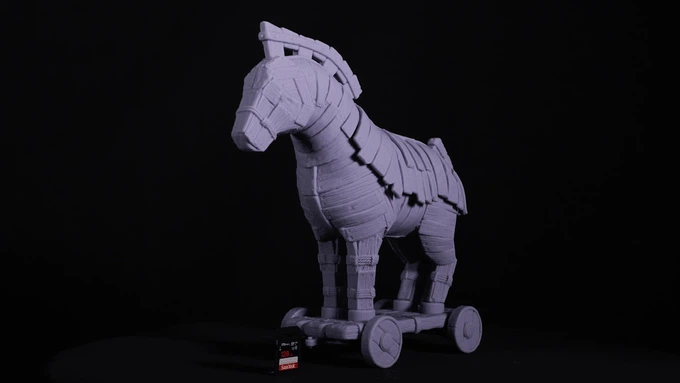 3. MSLA Technology is faster than traditional SLA
MSLA printer can produce a larger print much faster than a traditional SLA that uses a laser beam. The Elegoo Jupiter MSLA uses a powerful COB Light as the UV light source for photocuring. An LCD mask controls the amount of light striking on the layer of resin, which will cause the resin to cure and form the 3D "printing". An entire layer can be printed at the same time by controlling the light transmitted using the LCD masking.
4. All Metal Construction
The use of metal components is not just about high strength, resistance to scratching, and aging. It will also provide better stability during operations.
5. Good design features including such as automatic resin feeding, a built-in air purifier using activated carbon. They also provide 12 months free CHITUBOX Pro software.
Review Comments
There are many good design features but three key benefits are the large build size, high resolution, and the inherently high-speed MSLA process, all at a low price of less than $1,000 at Kickstarter.
As we are only reviewing by specifications and design features, our questions at this time are the warranty period and cost of the consumables such as COB light source and the LCD screen which may degrade over time.
e LCD masking screen.
Based on the above specifications, our rating should at least be an 8/10 to proceed and buy. The score can increase to a 9/10 if there is a guarantee of reliability.
Source: Buy at Kickstarter – Elegoo 3D Printer