Travel
Memobottle Design Review and Alternatives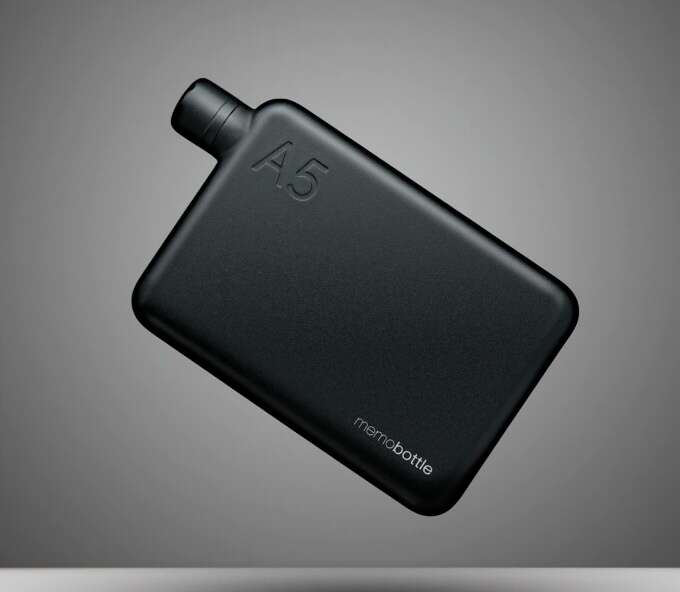 The stainless steel flat Memobottle is a paper-inspired design to fit into the bag next to books, tablets, and notebooks.
| | |
| --- | --- |
| | Memobottle Campaign |
| Target Goal | $20,000 |
| Pledged | $441,949 |
| Backers | 4,300 |
| Exceeded Goal By | 22 times (2,200%) |
| Current Status | 4 more days to go |
Pros and Cons
| | |
| --- | --- |
| Pros | Cons |
| Flat design | Heavy |
| Stainless steel is durable | Need cleaning tablets |
| Support sustainability | |
Advantages
The main advantage of the Memobottle is the flat design that helps to save space in the bag. The material is made of SS304 food-grade stainless steel which can last forever. The external surface of the stainless steel bottle is powder-coated in scratch-resistant, satin finishing.
SS304 stainless steel is highly resistant to corrosion but is not free from corrosion, so the powder-coated layer should provide additional protection to the underlying metal.
Typical steps to powder-coat stainless steel may involve:
Surface degreasing and cleaning.
Pickling or passivating with acid.
Sandblasting, followed by cleaning again.
Electrostatic coat, cured at high heat.
Surface coating, cured at high heat.
Other features of the design include the gentle curves that go around all the edges, the debossed logo, and the polished mouthpiece with a leak-proof metallic lid.
It also reduces the use of single-use plastic bottles. The team estimated that they have diverted over 100 million single-use water bottles from ending up in landfills since the project started 7 years ago.
Disadvantages
We like the idea that it is a reusable bottle that is environmentally friendly, helps to reduce plastic use, carbon emissions, and on. There are also some areas which we think may be improved in future design. We are not sure if there are technical challenges to achieve, and if yes, then perhaps more R&D is required.
Weight.
The lightest A7 bottle weighs 226g (8oz) when empty, and 476g (more than 1lb) when filled with the only 250ml of water. That is the same weight of another tablet.
The empty bottle itself is a dead weight that is close to 50% of the total weight, while 250ml is just a small cup of water. The next larger size is the A6 bottle which weighs 320g when empty, and 820g when filled with 500ml of water.
There are other flat bottles made in aluminum and titanium, which are considerably lighter than stainless steel and do not rust. If you are keen to find alternative flat reusable metal bottles for comparison, search terms may include "aluminum flat bottle", or "titanium flat bottle".
Cleaning Tablets.
We are not a fan of using special "collaboration" chemical cleaning tablets to clean the interior of the bottle. The seller should specify the composition of the chemicals used.
We are not sure what that tablet does which others cannot achieve. But we prefer a larger opening so that it's easier for brushes to clean internally and using dishwashing liquid.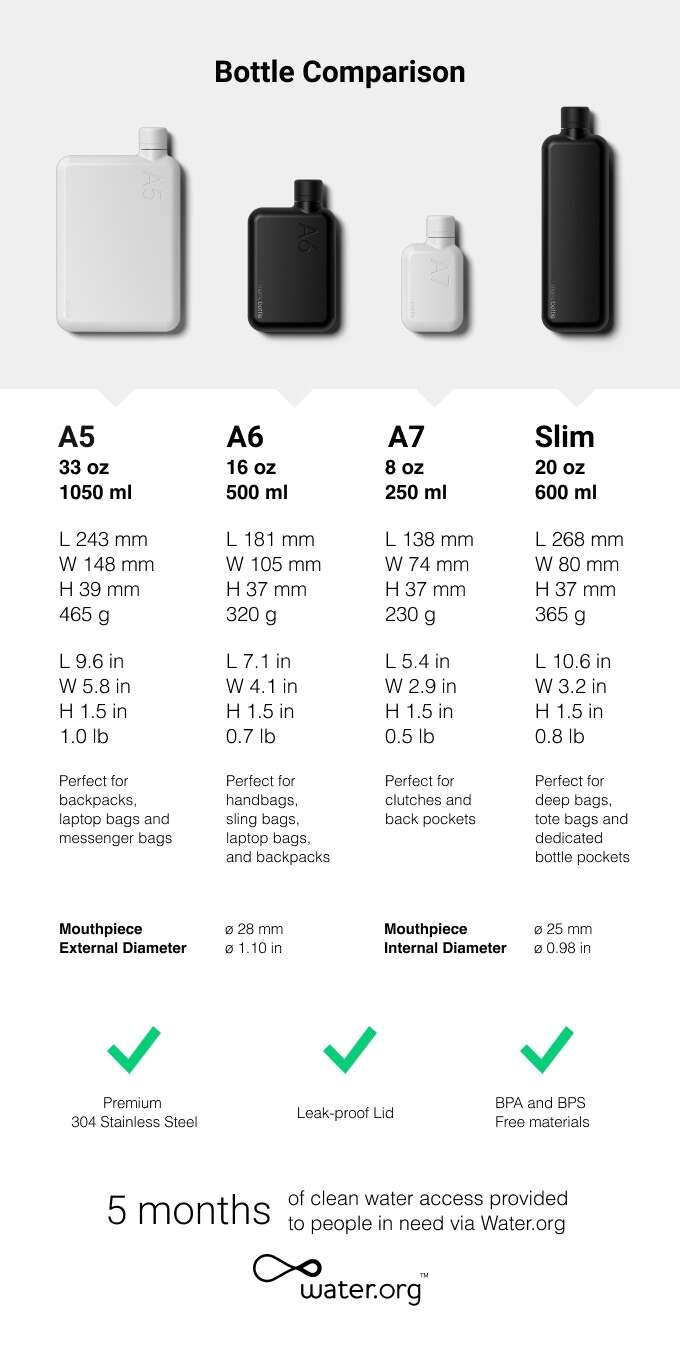 Alternatives
Memobottle is also available in much lighter BPA and BPS-free transparent plastic. There are many different types of plastic with different properties, but they did not indicate exactly which type of plastic is used.