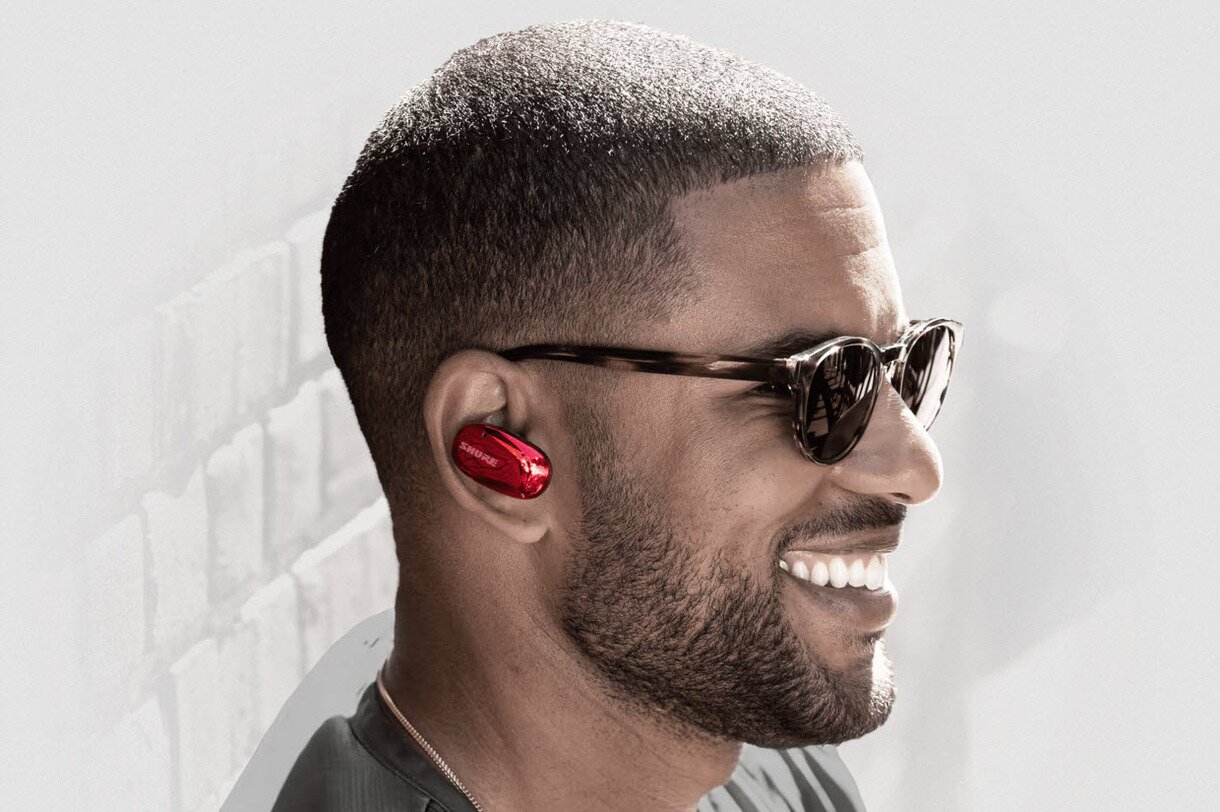 The Shure Aonic Free is the first true wireless earbuds from Shure, as all previous versions come with an attachment for wires or ear hooks. In Nov 2021, Shure launched the Aonic Free True Wireless earbuds that are truly True Wireless.
Pros and Cons
Pros
Cons

Accurate audio performance (PCmag)
Professional preset equalizer and customizable EQ
Adjustable heart through levels

The size of earbuds and charging case is huge
No ANC
No wireless charging for charging case
No mono mode (single earbud)
No official IP ratings
No auto-pause when removed from the ear
Expensive at $199
We based on the following advantages and drawbacks by comparing to other alternatives available, such as the Jabra Elite 7 Pro vs Elite Active 85t and JBL Reflect Flow Pro vs Jabra Elite 7 Active. Those earbuds have very detailed specifications, which makes it easier for review and recommendation. 
Below are selective Shure Aonic Free review notes based on some pros and cons listed.
Size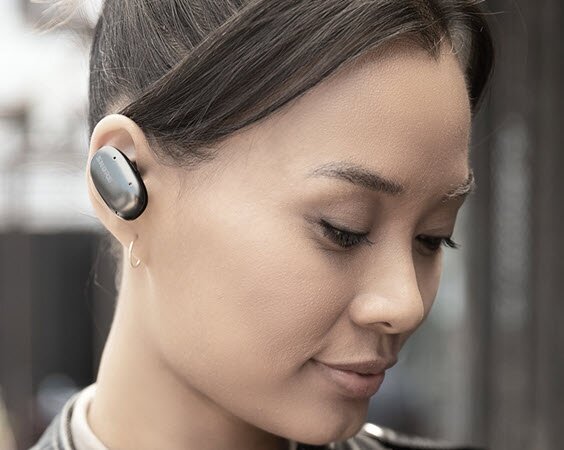 The Shure Aonic Free is big and sticks out of the ear sideways significantly, especially for the model in the photo above. But when on another model below, it appears less protruding but because of the elongated shape, the overall feel for the earbud is "big" by today's standard.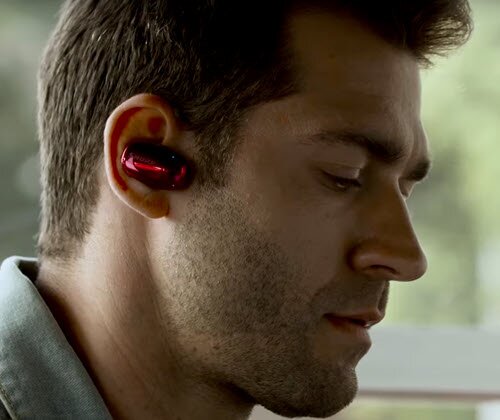 The Shure Aonic Free is not the first true wireless earbud that is huge, which we can understand if the size is because of other features such as longer battery life. However, the battery life is around the same as most earbuds in our recent review.
The same applies to the charging case, which appears "big" in the video, most likely because of the size of the earbuds. Give such luxurious space and volume available there could be an opportunity for more battery life for both the earbuds and charging case.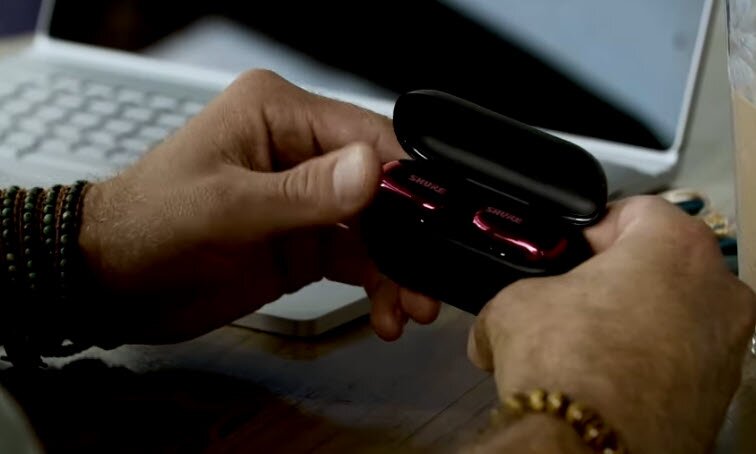 Customizable EQ
The Shure Aonic Free True Wireless has preset equaliser which are quite different from other earbuds:
Bass Boost: Increase low frequencies
Bass Cut: Decrease low frequencies
Treble Boost: Increase high frequencies
Treble Cut: Decrease high frequencies
Vocal Boost: Increase vocal clarity by emphasizing the vocal range
De-ess: Decrease local hiss or sibilance in speech
Loudness: Clarity for listening at low volume. Both the bass and treble frequencies are boosted to make
the overall sound feel louder.
There is also a custom equaliser setting which differs from others as it allows micro-adjustments of the frequency, gain and bandwidth. For most users, the preset equaliser settings above are definitely more than good enough, especially the De-ess setting, which helps to reduce hissing sound from vocals.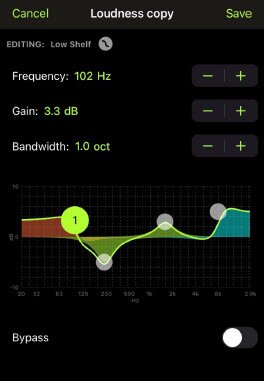 Passive Noise Cancellation
The Shure Aonic Free True Wireless does not have built-in ANC but has a noise isolation case to reduce noise. Some manufacturers call this "Passive Noise Cancellation" (PNC), which in fact it does not "cancel" noise, but block noise by sealing around the ear concha.
Active Noise Cancellation (ANC) involves additional microphones to work. It can either be feedback or feed-forward ANC for one microphone, or hybrid ANC if using up to two microphones per earbud. Basically, how noise cancellation work is that the microphones pick up the noise and apply a counter signal to "cancel" the noise. The earbuds with hybrid ANC have at least 6 microphones in total for both earbuds.
The "Noise Control" in the smartphone app is basically the "hear through" mode mentioned by other brands. What it does is to allow ambient sound to be heard, so that you do not have to remove the earbuds to hear someone talking next to you. Shure has adjustable hear through, which is also the same as other brands like Jabra.
Read also:
Differences Between Jabra Elite 7 Active and Jabra Elite Active 75t
Jabra Elite 3 True Wireless Earbud Review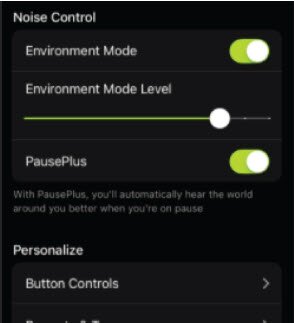 Shure Aonic Free Specifications
| | |
| --- | --- |
| Model | Shure Aonic Free True Wireless |
| Launch date | Nov 2021 |
| Physical Specifications | |
| Size (each earbud) | Huge, protrude outside ear profile |
| Weight (each earbud) | 6.7g |
| Durability/IP Rating | No official ratings |
| Control Type | Button |
| Colour | Graphite, crimson chrome |
| Audio (Speaker) | |
| Impedance | 20 ohms |
| Audio Codec | Qualcomm aptX , SBC, AAC |
| Active Noise Cancellation (ANC) | No, PNC |
| Transparency (Hear Through) | Adjustable environment mode |
| Equaliser | Both preset and customised EQ |
| Microphone | |
| Microphone per earbud | 1 |
| Wind Noise Reduction  | No |
| Fit and Comfort | |
| Pressure Relief/Vent | No |
| Mono Mode (Use either earbud) | No |
| Ear Gel | 3 sizes |
| Auto Play/Pause | No |
| Connectivity | |
| Bluetooth Version | 5.0 |
| Operating Range | 10m |
| Battery Life | |
| Music Time | 7 hours (AAC, no NC) |
| Total Time + Charge Case  | 21 hours (no NC) |
| Charging Case | |
| Connector Type | micro-USB |
| Qi-Certified/Wireless Charging | No |
| Price and Warranty | |
| Warranty (years) | 2 |
| Price | $199 |
Read also:
Jabra Elite 7 Active, Elite 7 Pro and Elite 3 Design Review