Cameron Rowley's One Step Ladder won £40,000 "Designer OF The Future Award" sponsored by The Conran Shop & The Marandi Foundation.
The One Step Ladder was born out of an observation that when using step stools and ladders around the house it is usually for a brief moment and with only one step. This object aims to facilitate that behaviour while maintaining a small footprint. Intended as a domestic tool, the ladder borrows features from utilitarian objects such as gardening implements.
Advantages
Smaller footprint for one-step only
Rotable step design
Long handle for support when climbing
No need to unfold or fold.
Looks better with wood furniture than aluminum ladders.
The one-step ladder offers a "small footprint" which is a key advantage over most existing solutions. Our first impression is is the shape looking like a boat oar or reversed crutches, and the narrow and flat profile means its easy to store them behind the door.
As described, it is designed for the brief moment when you grab the ladder, lean on the wall or cabinet, take just one step up and grab what you need, and then come down. There is no need to unfold or fold back the "ladder".
There are existing folding steps or stools that can fold or open up and use anywhere at home, however, they are designed for both feet to step on. Furthermore, they do not have a long handle like the One Step Ladder for support.
It does need a wall, cabinet or table to lean on, and is useful when trying to reach over something that is blocked the cabinet.
Another smart design is the "rotable" step.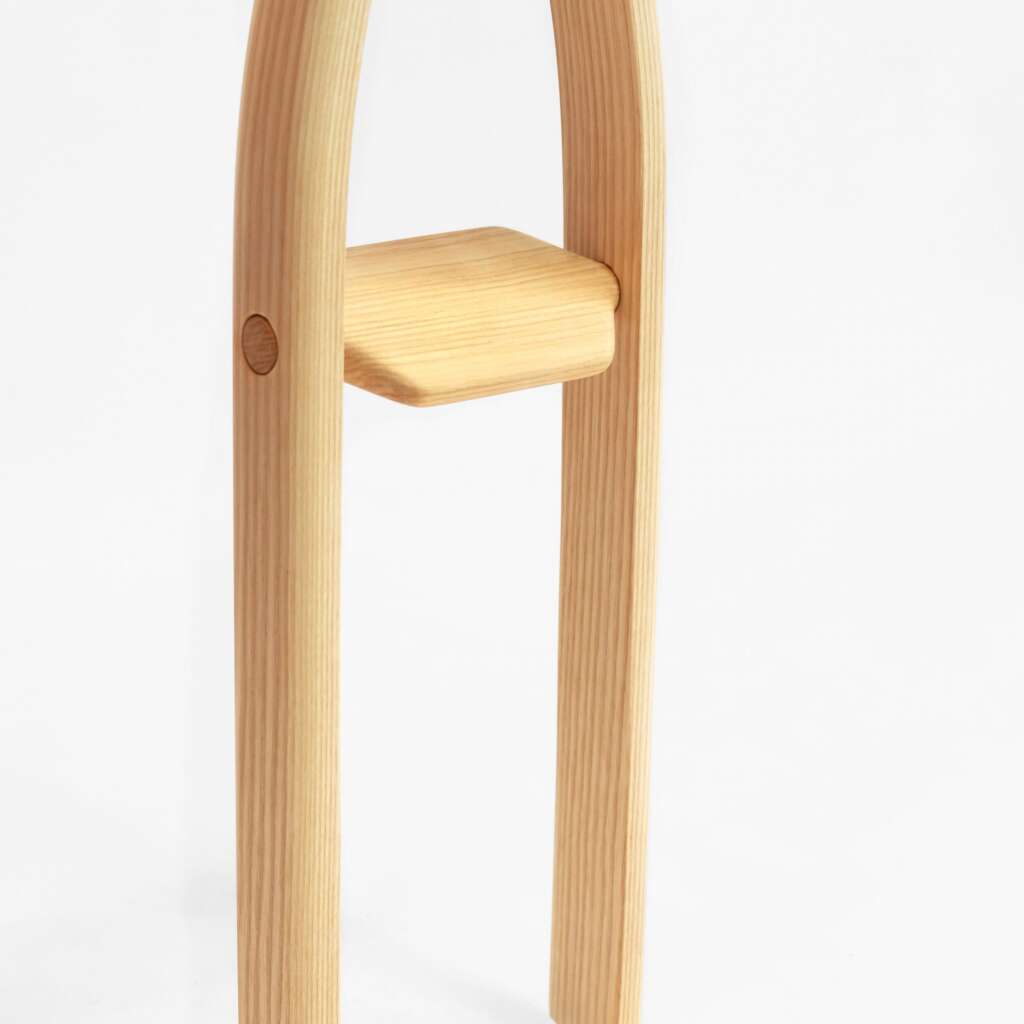 It might be useful to have a simple round hook at the top of the ladder for hooking on the wall or behind doors.
Overall, it is a simple yet functional design, and refreshingly different from existing aluminum-based solutions.