Accessories
Tech
Smallest 4TB SSD Stick
Looking for the next disruptor in mobile storage
While the mainstream brands such as Samsung and Sandisk are stucked at the 2TB storage for their mobile SSD range, new brands are popping up which puts new 4TB NVMe M.2 storage into mobile cases. At this time of writing, 4TB NVMe are not even available in the stores yet.
Not only is the SpeedSSD is offering a new NVMe Mobile SSD at Indiegogo at very attractive price, they can even supply up to 4TB Intel NVMe.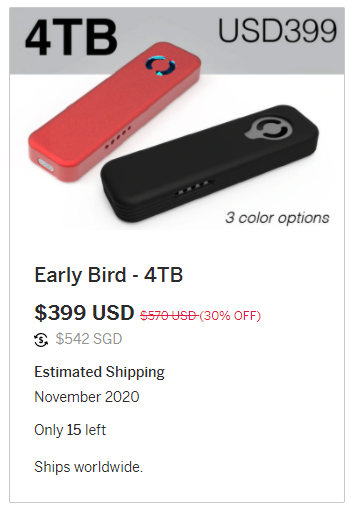 On the inside, the custom-made M.2 solid-state drive is powered by Intel's 3D TLC NAND flash memory and the PS5012-E12DI microcontroller with 2GB of DRAM. 
A quick check at Intel website (18 Sep 2020) shows the following SSD modules available – so 4 to 6.4TB SSDs are already available for datacenters and not consumers.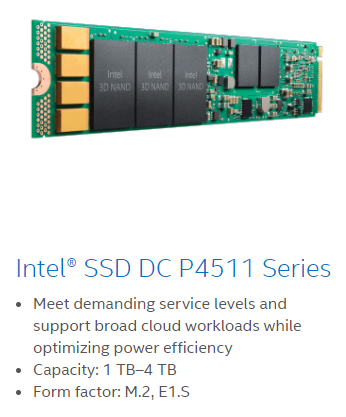 Nevetheless the point for the design is not about the SSD as these are pretty much dependent on the major suppliers. While 2TBs are commonly available, we question if 4TB SSD are really genuine at that good price.
At this time, we can only say that SpeedSSD is the first to provide a mobile case for the smaller form factor, NVMe SSD. The selling point of the size is also due to the NVMe as well. There is not much surprise in other design aspects, including drop testing, encryption, data backup (if available) as these are not new.
We are expecting more manufacturers to provide the casing soon, so the price may drop.
The main question for this product, is the authenticity of the Intel brand and warranty information.